ABOUT US
Hi,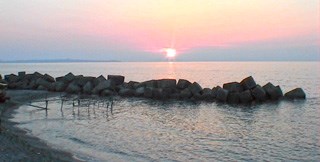 my name is Enzo Fleri, I am a Software Designer who lives in Spadafora, a small town overlooking the Tyrrhenian Sea in the province of Messina (Italy).
My interest in Information Technology and in particular in computer programming and design of Windows applications was born in 1991 by attending a professional typewriting course that allowed me the first contacts with a personal computer; it was the time of the processors 286 and 386.
I immediately understood the enormous PC potential and I started studying (self-taught) Information Technology and Computer Programming, realizing my first projects, inspired by videogames of that time (Tetris, BreakOut, Snake, etc.).
Over the years, while performing various works mainly in the field of graphic design and photography (my great passions), I have never ceased to be interested in computer programming, especially creating multimedia products.
The numerous professional experiences in the field of graphic design and digital photography, through the use of software such as Photoshop and Corel Draw, allowed me to specialize more and more also in the design of Graphical User Interfaces for multimedia products and applications with a pleasant and intuitive aspect.
In 2009, the need to optimize some PNG images for publication on the web, brought me to know OptiPNG: an application without graphical user interface made by Cosmin Truta (Canada), so it was born my idea of making OptiPNG-UI (the graphical user interface for OptiPNG).
Until today this little application has been downloaded by over 20,000 users in more than 100 countries.
In 2015 it was born the project of PNG ToolKit that is not a simple update of OptiPNG-UI, but a totally redesigned application, full of easy to use tools for processing raster images, designed with the purpose of helping different categories of users (both experts and beginners) in their creative works.
27 April, 2017 Finally the first realise of PNG ToolKit Professional is published!
goal
My goal is to facilitate the creative works of the end user by trying to realize useful, easy, intuitive and low cost applications.